Waiting On" Wednesday is a weekly meme, hosted at
Breaking the Spine
, that spotlights upcoming releases that we are eagerly anticipating.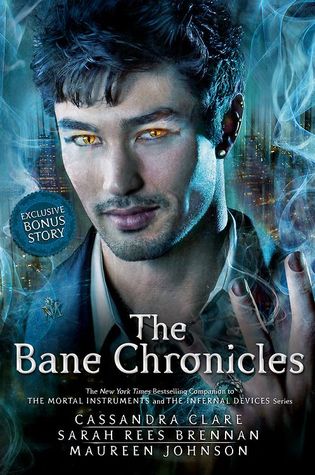 A Collection of Ten Short Stories centred around Magnus Bane. Each short story is going to be published as an ebook followed by a Full Single Print Coming 2014
Ever wondered about the enigmatic, mysterious warlock Magnus Bane? The only character to appear in every Shadowhunter book, Magnus has a past even more shrouded in mystery than his present. I've teamed up with acclaimed YA writers Maureen Johnson and Sarah Rees Brennan to create the Bane Chronicles, the back (and front) story of Magnus told in ten linked tales.
Look for short stories like Vampires, Scones and Edmund Herondale; The Rise and Fall of the Hotel Dumort; Saving Raphael Santiago and What To Buy The Shadowhunter Who Has Everything (And Who You're Not Officially Dating Anyway). Each story will be available as an ebook on a monthly basis starting April 16 with the tale of What Happened In Peru.
Each story will be released monthly online for the next ten months — and then for those who don't read e-books, the full print collection will be available in bookstores and wherever else books are sold after the Chronicles have been finished.
Goodreads
Expected publication: November 11th 2014 by Margaret K. McElderry Books
---------------
Recently read The Mortal Instruments: City of Bones. I really enjoyed the book and especially the humor. I also kept noticing similarities with the HP series, I thought this was curios and interesting. Apparently, I'm not the only one and there are a lot of fans out there bashing the book because it was originally fanfiction. I, however like the character of Magnus Bane and I'm interested in knowing more about him. The fanficiton claim does annoy me and puts me of from reading the rest of the series.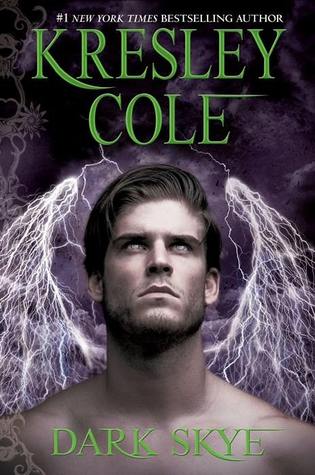 Dark Skye,
it's next week Tuesday!!!
Dude!!!