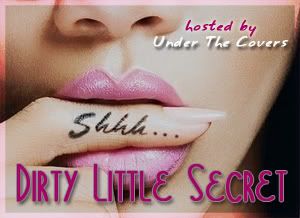 Dirty Little Secret
is a weekly meme hosted by us at Under the Covers. Every Thursday we get to know other bloggers and our readers more intimately by asking them a question hoping to reveal their dirty little secrets. We hope that you will all join us!
To participate in the meme all you need to do is:
1. Be a follower of Under the Covers.
2. Create a post in your blog taking the meme image (code above) and copy instructions.
3. Answer the question we propose! This can be done in any way you like, post a video, write a post etc.
4. Then add your link below.
Non-bloggers: We want to hear from you as well!!! Let us know your answer in the comments!
We hope you join us and let us know your
Dirty Little Secrets!
This week's question:
Half the year has gone by already!
Tell us your favorite books so far!
Awesome question because it enables me to rant about a Game of Thrones. 'cuz when you play a Game of Thrones you win or you DIE!
I've read A Game of Thrones and A Clash of Kings and I'm lost to this new epic world. Where you can hear the wolves howl from the north and krakens rise from the sea. Oh yeah ,a Song of Ice and Fire bitches!
I only wish George Martin would stop killing people and and and and desperately need to get my hand on a Storm of Swords!!!
WHY?! whole-seller guy are you out of stock!! why do you conspire against me. I pay taxes!!